Trevigne, CBSO, Chauhan, Symphony Hall, Birmingham |

reviews, news & interviews
Trevigne, CBSO, Chauhan, Symphony Hall, Birmingham
Trevigne, CBSO, Chauhan, Symphony Hall, Birmingham
A young conductor meets a serious challenge, head on
Saturday, 08 October 2016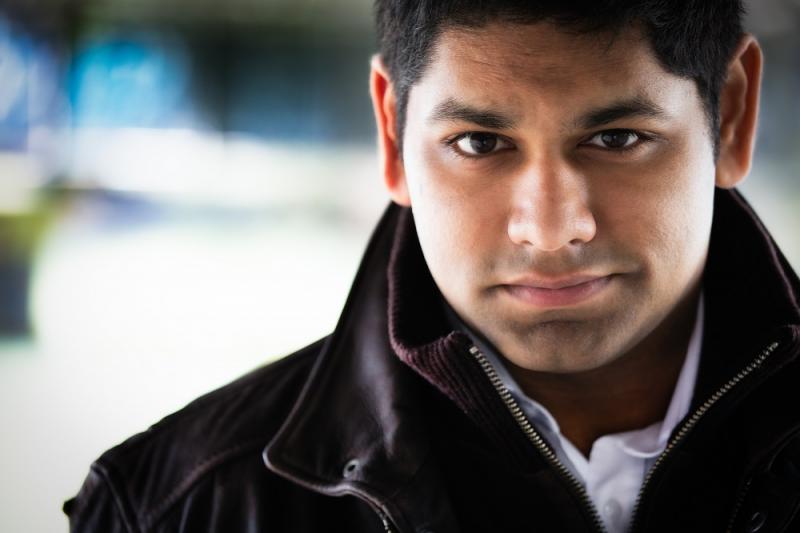 Alpesh Chauhan - Bruckner made in Birmingham
Bruckner's Third Symphony doesn't so much begin as become audible. A steady heartbeat in the bass, oscillating violas lit from within by clarinets, and in the middle, slowly pulling clear of the texture, the proud, sombre trumpet motif to which Wagner himself agreed to attach his name.
Not the least of Alpesh Chauhan's achievements in this performance with the City of Birmingham Symphony Orchestra was that he established all of this with his very first gesture – not just the subtle, unmistakably Brucknerian layering of the music's textures but that whole vast, mysterious sense of the music beginning
in medias res
; of a world elsewhere.
Is it worth saying at this point that Chauhan is just 26 years old? His recent appointment as principal conductor of the Filarmonica Arturo Toscanini in Parma comes immediately after a stint as the CBSO's assistant conductor that overlapped with the departure of Andris Nelsons as music director and the appointment of Mirga Gražinytė-Tyla as his successor – during which time Birmingham concertgoers and musicians had reason to compare Chauhan favourably to several hotly-touted candidates for that particular job.
As Wotan might have said: today, you have seen it
This concert revealed something of his calibre. Ambitious young conductors can (and regularly do) score cheap wins with Mahler or Richard Strauss: repertoire in which a standing ovation is all but written into the score. Bruckner's Third offers no such prospect of success. It demands intense and selfless commitment to music which, even in a superlative performance, can still leave many listeners shaking their heads in frustration.
Chauhan's performance more than made good on the promise of those opening bars. His command of orchestral sonority goes hand in hand with a seemingly instinctive ability to generate atmosphere – making every phrase and gesture an act of communication. The unforced aura of spirituality this created was matched by an intensely human expressive warmth: the CBSO's wind section, topped by the sunlit tone of principal flute Marie-Christine Zupancic, has rarely sounded more woodland-fresh. The brass glowed rather than blared with the trumpets, on dark-hued German instruments, adding an overcast grandeur that complemented the way Chauhan builds the string sound: drawing it up from the basses, and phrasing fluidly and naturally in long, articulate paragraphs. But there was no sense here of musicians being bent to a single will. Chauhan's unfussy-looking beat left ample space for individual expression, and the players looked – and sounded – as if they were enjoying themselves: never a given in Bruckner.
As an overall interpretation, it was clear that Chauhan had thought deeply about this symphony: witness his decision to use the 1873 version. The two outer movements were superbly paced, and the trio of the scherzo went with a gentle but delicious swing. What was clear throughout was that Chauhan has a real empathy with Bruckner's expressive world, and the necessary long-range grasp of these huge musical structures. He has that rare ability, so vital in Bruckner, to make silence sound like part of a musical line. And the way in which, in the finale, he gradually brought two strikingly different basic tempos into towering, seemingly inevitable alignment, revealed an impressive musical intelligence. It'd be surprising if this reading didn't deepen over the years; for now, it was a remarkable achievement on its own terms.
Those qualities of atmosphere, line and alert but unforced musicality had already shown themselves on a gentler scale in Humperdinck's Hansel and Gretel prelude, complete with a luminous "Evening Prayer" from the CBSO horns. Then Talise Trevigne (pictured right) was the soloist in Richard Strauss's Four Last Songs. Trevigne has a bright lyric soprano of a kind that you suspect Strauss would have loved, and she crested his lines with clarity and poise, lingering discreetly over the tops of phrases without any straining for effect.

Maybe we're too used to hearing these songs as a kind of Technicolor Liebestod. With Chauhan conducting a slightly reduced orchestra, and shapely solos from principal horn Elspeth Dutch and leader Lisanne Soeterbroek, Trevigne presented them on a smaller scale as simply the last in a long line of German Romantic lieder; fresh, poignant and actually quite lovely that way. And once again, Chauhan's instinct for the songful and far-reaching symphonic argument brought to mind the unheard composer who towered over this whole evening. Does Chauhan have any plans to conduct Wagner? It'd be worth hearing. Meanwhile - a 26-year old Brucknerian? As Wotan might have said: today, you have seen it.
Chauhan has the rare ability to make silence sound like part of a musical line
rating
Explore topics
Share this article