Year Out/Year In: New Music To Look For |

reviews, news & interviews
Year Out/Year In: New Music To Look For
Year Out/Year In: New Music To Look For
Albums we have loved in 2010, tips for 2011, highlights and lowlights
Tuesday, 28 December 2010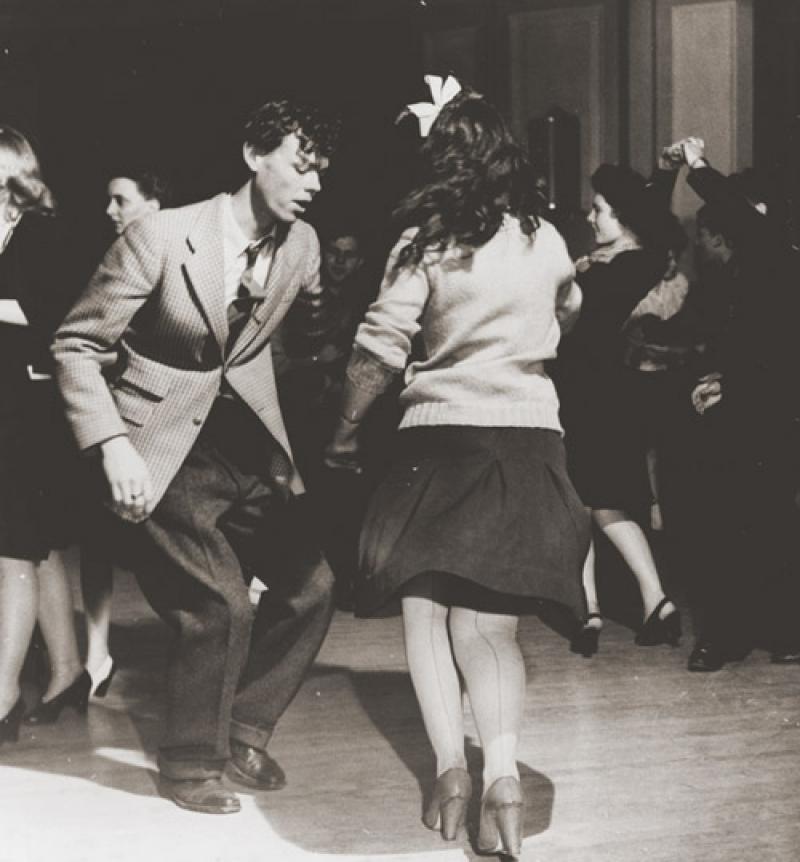 Latest trend: Jitterbug sweeps the nation
In the next instalment of our Year Out/Year In series, theartsdesk's New Music writers cast a critical eye over 2010, and offer some recommendations for 2011, incorporating some very funky videos. Our selection of recommended albums from the past year ranges wildly over electronica, world, jazz, indie, rock and folk. We also note some disasters and sad losses.
Written by
Howard Male, Peter Culshaw, Russ Coffey, Peter Quinn, Bruce Dessau, Kieron Tyler
and
Thomas H Green.
PETER CULSHAW
Good things about 2010
Brad Mehldau's surpisingly successful mix of classical, film and jazz music for the launch of his Highway Rider album at the Barbican, global troubadour Manu Chao at the Coronet, The Fes Festival of Sacred Music, which invites musicians of all spiritual persuasions to the ancient city of Fes in Morocco, the African revival of great, rediscovered music from the Seventies and the recognition of Fela Kuti - notably in the National's musical and Wrasse Records's epic box set. Some hugely enjoyable pop singles from acts like New Young Pony Club and Janelle Monáe. The curious continuing rise of English folk music led by the likes of Chris Wood and Bellowhead. Unexpectedly brilliant books from Patti Smith in Just Kids, and the hilarious music hack memoir Apathy for the Devil by Nick Kent.
Albums of the year
Choc Quib Town, Oro (World Connection). Signs of life in Colombia with several newish groups like Choc Quib Town (key track "Somos Pacificos") beginning to break out globally.

Chris Wood, Handmade Life (R U F). Musically and lyrically intense, Wood somehow manages to channel both DH Lawrence and George Orwell.
Brad Mehldau, Highway Rider (Nonesuch). Mehldau's ambitious classical-jazz crossover works where so many have failed dismally.
Ana Moura, Leva-Me Aos Fados (World Village). The latest fado singer to reach an international audience was stunning at the Union Chapel.
Ali and Toumani (World Circuit). Feauring the late Ali Farka Touré and kora wizard Toumani Diabaté
Watch a video about Ali & Toumani
Return and video of the year: Gil Scott-Heron (watch "Me and the Devil", below):
Bad things about 2010
Losing musical inspirations and friends - the always brilliant and very funny Malcolm McLaren, world-music guru and all-round good guy Charlie Gillett, music journalist, presenter and colleague Robert Sandall, and at the start of the year the untimely loss of the wonderful Lhasa de Sela.
Watch a video of Lhasa singing "Con Todo Palabras"
Tips for 2011
Satanic Samba. Tamil Voodoo and Road Rap - slower, more introspective rap with pop-synth backing. Still mainly seems to be mostly about guns and bitches, though. Curious to hear imminent new albums by Aurelio Martinez, Bootsy Collins and Susheela Rahman, working titleTamil Voodoo. Not forgetting the new one from the Satanique Samba Trio.
HOWARD MALE
Good things about 2010
For sheer unhinged Dada-esque spectacle, my most memorable gig of the year was by Italy's Tom Waits - Vinicio Capossela - at the Union Chapel. Apart from the fact that it was a musically riveting mix of off-kilter ballads, warped waltzes and through-the-looking-glass blues, from my perfect front-row seat it was also not easy to forget because it's the only time I've ever nearly been landed on by a man toppling off a pair of vertiginously high stilts: his head came to earth about a foot from my feet. But Vinicio and his carnivalesque band continued to play up a storm, while the confetti continued to fall, and the stilted man somehow got to his feet again, apparently uninjured. If you are willing to risk it, he's at the Barbican on 15 February.
Watch "Canzone a Manovella" by Vinicio Capossela:
Albums of the year
Oi! A Nova Musica Brasileira! (Mais Um Discs). Rather than going the easy route of simply putting out a predictable mix of sunny bossa nova and raucous samba, compiler Mais Um Gringo decided that perhaps the rest of the world would like to know what the more cutting-edge rock, hip-hop, trip-hop and dub Brazilian musicians were getting up to. It's a thrilling journey of 40 tunes which constantly surprises and delights.
Next Stop… Soweto (Strut) was a series of three CDs offering the best overview we've had of 1970s South African music in a long time. From earthy, bouncing township jive to more sophisticated modern jazz, it never failed to hold the attention.
Konono No 1, Assume Crash Position (Crammed Discs). The Congolese thumb-piano abusers satisfied expectations while also perfecting their unique polyrhythmic wall of sound.
It was also pleasing to find out that Konono No 1's unique buzzing, clattering, rumbling sound had influenced a couple of dozen contemporary rock, dance and pop musicians from Brooklyn to Brussels who contributed to Tradi-Mods vs Rockers – Alternative Takes on Congotronics (Crammed Discs).
Finally a word on relative unknown Delaney Davidson. This one-man band from New Zealand's first album, Self Decapitation, shows off his songwriting skills (in the Dylan/Waits mould) as well as his talent as a multi-instrumentalists. On one track he even played all the parts in a kind of New Orleans marching band.
Watch Delaney Davidson's video for "I Slept Late":

Bad things about 2010
Unquestionably the death of the broadcaster and gentleman, Charlie Gillett. As for everyone else who knew him, this first hit home on an entirely personal level, but then it became clear just what a loss to music broadcasting and the world music industry in particular this was. Then in November it was announced that the BBC London show he used to host (now helmed by DJ Ritu) was being axed in favour of yet another phone-in show. The effect of these two losses will only be felt in time, but given how Charlie's and Ritu's shows would often be a first port-of-call for visiting international musicians to alert the public about live performances and forthcoming albums, I can see many dominoes falling for many years to come. Protest at the axing of DJ Ritu's A World in London here.
Tips for 2011
The return, live and on CD, of West Africa's Orchestre Poly-Rythmo de Cotonou. This 1970s funk/rock/Afrobeat outfit from Benin were pretty much forgotten until both the Soundways and Analogue Africa labels put out retrospective compilations. See them at the Scala in Kings Cross on 31 March promoting their first album of new material in 20 years. Buy tickets for Orchestre Poly-Rythmo de Cotonou here.
Watch vintage footage of Orchestre Poly-Rythmo de Cotonou:

RUSS COFFEY
Good things about 2010
The new decade brought with it a burgeoning "nu-folk" scene that reached a kind of maturity in 2010 despite the fact that most of its protagonists could have still been undergrads. Laura Marling delivered the almost brilliant I Speak Because I Can and Johnny Flynn graduated to the top set with Been Listening. Elsewhere in folk, Swedish teens, First Aid Kit, delivered one of my concerts of the year at the Union Chapel. And at the other end of the musical spectrum, my other live highlights were Eels compressing an entire theory of life into two hours at the Brixton Academy, and James Murphy saying goodbye to LCD Soundsystem, and its unique cross-genre indie-dance-rock at Alexandra Palace. In fact, the biggest delight of the year for me was one of its biggest surprises – genuinely successful genre-breaking albums, with acts like Kanye West and John Legend speaking as loudly to the shires of England as to the hip clubs of Manhattan.
Watch LCD Soundsystem play "All My Friends":

Albums of the Year
Woodpigeon, Did Stadt Muzikanten (End of the Road). With their odd name, and Mark Hamilton's phlegmatic attitude to the music business, Woodpigeon still fail to get the recognition they deserve. And yet they consistently sound better than the Grizzly Bears and Belle and Sebastians they get compared to.
Laura Marling, I Speak Because I Can (Virgin). In retrospect a lot of people are beginning to think that Marling's debut may have been better than this, the sophomore. But maybe expectations were too high, and anyone who likes this sort of thing and doesn't have I Speak Because I Can in their year-end selection has to be a bit of a Scrooge.
I Am Kloot, Sky at Night (Shepherd Moon). John Bramwell has always been a rare lyricist, but on this record, the words, music and production have all come together to evoke the enormity of the cosmos, and to say that the most important things in it are the little dramas that make up our lives.
LCD Soundsystem, This is Happening (EMI). This album sure came as a surprise to me. A surprise that I just couldn't turn it off. I found the earlier albums more works to admire than enjoy. But there's just no arguing with the emotion, wit and inventiveness on display here.
Watch Laura Marling perform "Goodbye England (Covered in Snow)":

Worst things of 2010
I'm sure I would have been a worse curmudgeon if everyone else was listening to the folk acts I actually enjoy, yet the ubiquity of the bland Mumford and Sons over the year has been a constant source of churlish irritation to me. I'm petty, and my lows of 2010 were the little disappointments - such as Laura Marling failing to match her recorded persona live at the Cambridge Corn Exchange, or Paul Weller's much-vaunted Wake up the Nation! turning out to be just another slab of Dad Rock.
More seriously, one death that particularly saddened me was the passing of Ronnie James Dio. At 5'4", the Italian-American was something of a Danny DeVito of heavy rock. But although the former front man of Elf sometimes seemed like a caricature, his natural gifts as a vocalist and even his whimsical "dungeons-and-dragons" lyrics defined a certain style of heavy rock. Of course he will be fondly remembered for pioneering the devil's-horn gesture, but if you don't believe me about the beauty of his voice, download "Rainbow Eyes" from Rainbow's "Long Live Rock'n'Roll".
Tips for 2011
The best musical events of a year normally come in unexpected places, but as far as the obvious places go there is plenty of anticipation to be had in albums from Laura Marling, Fleet Foxes, The Decemberists, Death Cab for Cutie, and Gruff Rhys. And if you want to get really obvious, there's also REM, U2 and Radiohead.
KIERON TYLER
Good things about 2010
The Stooges' Raw Power show at Hammersmith's Apollo was staggeringly, unbelievably terrific. "Gimme Danger" thrilled, but the sky fell in when they kicked into "I Gotta Right". Utrecht's Mega Platen and CD Beurs, the largest record fair in the world. Efterklang's live premiere of Magic Chairs in Oslo. The wig-out psychedelia of Kiki Pau in Tampere. Discovering Barbara (not that she was lost) and seeing La Grande Sophie live. Taking in three shows by Canada's Pierre Lapointe in five days. Jacques Higelin at La Rochelle's Francofolies was an eye-opener, making it obvious why – at 70 – he's still a French national treasure. Seeing Dungen on my birthday.
Albums of the year
Susanne Sundfør, The Brothel (EMI). A literate and spooky album of extra-terrestrial brilliance that came out of the blue. It has to be heard whole as it's a song cycle voicing the views of women in a brothel and their observations about the men that pass through.
Watch the video for Susanne Sundfør's "The Brothel"
Arnaud Fleurent-Didier, La Reproduction (Sony). Another literate concept album. Inspired by the May 1968 generation and their subsequent shortcomings as parents. They make mayonnaise, but weren't there when needed. Anglo-Saxon touchstones would be early Air and Gainsbourg, but this is so much more.
Watch the video for Arnaud Fleurent-Didier's "France Culture"
MGMT, Congratulations (Columbia). How to finish your international pop career. A melodic psychedelic smörgasbord that roams seamlessly through British psychedelia, Brian Eno, UK post-punk and The Beach Boys at their most fractured.
Our Broken Garden, Golden Sea (Bella Union). Wonderfully atmospheric, Golden Sea evokes loss, death, the inescapable inevitably of fate.
Watch the video for Our Broken Garden's "Garden Grow"
Sylvie Vartan, Soleil Bleu (RCA). A landmark in a career that began in the early Sixties.
Bad things about 2010
Although great things are inevitably thrown up - like the Stooges show - the endless succession of archive bands playing their supposed classic album is wearing - even The Quireboys were moved to revisit A Little of What You Fancy. It becomes even more so when those that have reformed specially stick around to write new material which equally inevitably fails to recapture anything of the original spark.
Tips for 2011
Lykke Li's tremendous Wounded Rhymes is issued at the end of February. Danger Mouse and Daniel Luppi release their Rome album in May (their guest singers are Norah Jones and Jack White). Made in Rome with the cream of the musicians and singers who worked on Sixties' and Seventies' Italian film and TV soundtracks, it's a sincere and sublime tribute to what has been a collectors-only genre.
BRUCE DESSAU
Good things about 2010
I am rather ashamed to admit that this felt very much like a year of looking back. Highlights included a one-off reunion of post-punk contenders Rich Kids at the Islington Academy. Sadly guitarist Steve New died later in the year. Iggy Pop showed that a sixtysomething can rock without a shirt on at the Hammersmith Apollo. Gorillaz at The Roundhouse had pretty much everything you could want at a gig, from De La Soul to Bobby Womack to cellists in naval hats. OK, I admit it, the best thing about the gig for me was seeing Mick Jones and Paul Simonon on stage together again, Jones grinning like a big kid, Simonon as cool as he was in 1977 on The Clash's White Riot tour.
Albums of the Year
Arcade Fire, The Suburbs (Sonovox/Mercury). After that difficult second album a splendid return to form, taking on the landscape of America, adding a pop sheen and giving Springsteen a run for his money in the epic rock stakes.
Tracey Thorn, Love and its Opposite (Strange Feeling). Middle-class, middle-aged mum-angst at its finest from half of Everything But the Girl. She's a mighty witty Tweeter too.
Ben Folds/Nick Hornby, Lonely Avenue (Nonesuch). What do you get if you team terrific songsmith Folds with sublime storyteller Hornby? Luckily Folds did the music, Hornby did the words. Though even if it had been the other way round it would have been never less than interesting.
Scissor Sisters, Night Work (Polydor). Everybody should have a bit of disco in their life and nobody does it better than this bunch, who party harder than the rest and make infectious dance music better than the rest too.
Edwyn Collins, Losing Sleep (Heavenly). Another great album from the oldest comeback kid on the block. Some cynics have suggested that this is a sympathy vote because of his near-death brain haemorrhage, but this would have been Edwyn being excellent a decade ago.
Watch Edwyn Collins perform "Losing Sleep":

Bad things about 2010
The growing horror that is Simon Cowell. The simple option would be to ignore what he does and dismiss it as not being about music, but he seems so intent on dominating the global entertainment industry he is impossible to ignore. Maybe even dangerous to ignore. I hate everything about him, from his smug smirk to his shiny hair to the way he wears his shirt collar, but most of all the way he seems to see music as nothing but product. Let's just pray he never gets involved in politics.
Tips for 2011
So many people making music, young and old, so little time. Live music seems to be going from strength to strength. The growing Bellowhead phenomenon is something definitely worth catching up with. Also looking forward to the next move from Lady Gaga. And talking of shape-shifters, hoping for something, anything, from David Bowie.
THOMAS H GREEN
Good things about 2010
The festival season, the British summer in full musical, hedonistic swing, was as wonderful as ever, with special mentions for Bestival and Lounge on the Farm. In May Brian Eno successfully helmed the Brighton Festival, a mesmeric highlight of which was Philip Glass leading his Ensemble through Koyaanisqatsi live in concert. Tune of the year was Avi Buffalo's "What's in it For?" which comes on like dear dead Nikki Sudden but cloaked in layers of Byrdsian West Coast splendour, as befits a band from Long Beach, California. Their album I could take or leave but that tune bit hard. For a whole album or, indeed, six CDs of goodness, the place to go was Ninja Tune's 20th-anniversary box set, jam-packed with spectacular ear-befuddling antics. It was a thrill to hear the comeback album of Dan Treacy and the TV Personalities, A Memory is Better Than Nothing, and to interview him, also to interview Jim Reid of The Jesus and Mary Chain, legends both, and very different from the bland careerists who tend to grab magazine pages. Heaven 17's new live show was unexpectedly cracking; "We Are Volsung", the title track of Zodiac Mindwarp's latest album, rewrote the apocalypse as heavy-metal cabaret; Autechre turned in their most accessible album in a decade, Oversteps, tricksy but at least sounding like they're trying to engage rather than just indulging themselves; Hawkwind: Masters of Rock, a best of, resided in my car year-long and rocked, especially the punkin' ace "Orgone Accumulator". And so to some lists...

Albums of the Year


Gonjasufi, A Sufi and a Killer (Warp). Californian dreadlock dude wanders from garage trash to Donovan-esque balladry, all filtered through brilliant whacked-out psycho-tronica.

Neon Indian, Psychic Chasms (Static Tongues). Space pop that'd like to be The Beach Boys circa 1966 but created on cheap electronic kit by a guy in his bedroom in Texas and is the better for it.

Grasscut, 1 Inch/½ Mile (Ninja Tune). Pastoral British pop that has spent too long in the jazz lounge and then eaten a tab of acid prior to throwing everything into an electronic gumbo-pot.

New Young Pony Club, The Optimist (The Numbers) and The Klaxons, Surfing The Void (Polydor). Two punk pop-rock bands who burst through a couple of years ago as "nu rave" and now, rejected by contemporary media, remain vibrantly exciting.

Re-issue of the Year: The Soft Boys, Underwater Moonlight (Yeproc). Nigh-on perfect 1980 album of kooked indie pop from a band that contained both Kimberley Rew (later of Katrina and the Waves) and Robyn Hitchock. A lost gem.

Boring Album That Should Have Been a Cosmic Dish: The Orb featuring David Gilmour, Metallic Spheres (Columbia). Old ravers like me thought these two might have pulled the rabbit out of the hat and shown how it was done. Instead they proved that too much dope and too little imagination is a bore.

Honorary Mentions: Kurt Wagner and Cortney Tidwell's luscious KORT album of country covers, surviving Musique Concrete legend Jean-Jacques Perrey's playful madcap Froots album of synth craziness with Cosmic Pocket, and Robyn's two Body Talk albums of sassy techno-disco pop.

Tip for 2011
Esben and the Witch. I'm usually extremely doubtful about Goths but this lot carry it off with diseased panache. The best place to start is the vid for "Marching Song".
Watch the video of Esben and the Witch's "Marching Song"
JOE MUGGS
Good things about 2010
Finally pulling my finger out and discovering that the experience of seeing the Reverend Al Green sing is as majestic and life-enhancing as my friends had always told me it was... Compiling my own album for Ministry of Sound was a great opportunity to expose some under-appreciated artists... But most memorably, the final Rinse rave at Matter in southeast London before the long-time pirate station Rinse FM went legit felt like a real cultural crux point. This was dubstep, grime and various other underground genres ready to take on the mainstream, and the audience was easily the most unselfconsciously mixed I'd seen since the heyday of rave. From the Glaswegian psychedelic hip hop of Rustie to the rugged grime performance of Boy Better Know, it showed new-generation rave music existing on its own terms; it also emerged afterwards that the night had formed the set for the video for Katy B's "On a Mission", which would later crash the Top 10 along with her compadres Magnetic Man, and which beautifully sums up the transient joys of the packed dancefloor in 2010.
Watch Katy B's "On a Mission" video
Albums of the year
It feels like a very healthy year indeed, so with honourable mention for the higher-profile likes of M.I.A., Kanye West, Take That, Magnetic Man and Goldfrapp, I'm going to draw attention to some outliers who have been on rotation on my headphones...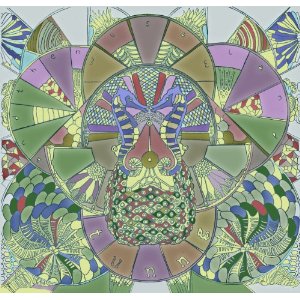 Tunng, ... And Then We Saw Land (Full Time Hobby). One of those bands of the Green Man Festival generation, for whom folk music and psychedelia are not archaic pursuits but completely of the 21st century. Tunng have matured from a delicate studio-based electronic project to a bunch of modern roaming troubadours – and their fourth album sees them bringing rolling drums and massed choruses into their strangely magical travellers' tales and space shanties.
Starkey, Space Traitor Vol 1 (Civil Music). The insanely prolific Philadelphian PJ Geissinger brought out the sprawling Ear Drums & Black Holes album in April, but this later release was the real gem – a 12-track collection of his own work and remixes by others that truly showed the range and sophistication of 2010's club music: moving from riotous hip hop to steady dub grooves to swooning electronic ballads, it's a snapshot of an international scene in brilliant flux.
Guido, Anidea (Punch Drunk). A young Bristolian on the fringes of dubstep, Guido showed on Anidea how well a singluar vision can adapt UK soundsystem music for the album format. Mixing a great gift for melody, heavily informed by US R&B, with the hefty bass and alien bleeps of British club music, he created a record burgeoning with potential and intriguing ideas.
Jammer, Jahmanji (Big Dada). Grime too was in flux, with some artists going super-commercial and others emphasising the sound's uncompromising roots. In the middle of it all was the rambunctious Jammer, who turned in an album full of rude yet razor-sharp wit, walloping dance grooves and Cockney swagger. There are a couple of misfiring tracks, but that aside, this was a great album by a UK rapper whose personality shone out clearly throughout.

Marc Ribot, Silent Movies (Pi Recordings). Regular Tom Waits collaborator Ribot can usually be expected to be as noisy and/or jagged as you like, but this collection of solo guitar sketches either for, or inspired by, motion pictures is a thing of real contemplative beauty – with just enough of his skronky edge to stop it ever even approaching blandness.

Freeway & Jake One, The Stimulus Package (Rhymesayers). In some ways the diametric opposite to Kanye West's emotional splurging and Baroque musical structures, sometime Jay-Z protégé Freeway turned in a rap album that is tight, crisp and controlled. Over awesomely spanking unadorned funk loops from Jake One, Freeway delivers coke-dealing and street politics metaphors with such assurance and an inhumanly precise feel for the beat that it would take some serious addiction to political correctness not to get drawn into these tracks.

Bad things about 2011
The struggle continued for small labels to make any money at all, partly thanks to illegal downloading but partly thanks to the double-edged sword of a glut of quality undeground music. Then there was the feeling of being used that viewers had as what could have been a great series of The X Factor limped to a halt with an anticlimactic final. And there was a lack of good music television, forcing us to rely on The X Factor for a sense of shared involvement in performance. The end of Mary Anne Hobbs's radio show.
Tips for 2011
A young generation of producers have finally untethered UK electronic/club music from the 1990s generation that dominated for so long. 2010 saw the new hybrids hit the pop charts, but 2011 is going to be the year when we see whether the really weird stuff can push into the mainstream. There is already spectacular hype building around two young men: Jamie Smith from The xx and singer/producer/composer James Blake – both only 22 years old, and both rewriting the rules of composition and dynamics in really radical yet potentially populist ways. This is electronic music finally slipping free from the rigid grid patterns of computer sequencing, and dissolving all remaining boundaries between analogue and digital. Having heard James Blake's album, and Jamie xx's amazing trans-generational collaboration with the mighty Gil Scott-Heron (video below), We're New Here, I can only add my voice to this chorus of hype, and hope that these records are going to get the love from the public that they deserve.
Watch Gil Scott-Heron and Jamie xx's "New York is Killing Me":
PETER QUINN
Good things about 2010
My Gig of the Year - by a country mile - was US vocalist Kurt Elling appearing in his first-ever residency at Ronnie Scott's. Presenting a dazzling smörgasbord of scat, vocalese, poetry and stream of consciousness, Elling's impossibly deluxe baritone voice just gets better.
Albums of the year
Bobby McFerrin, VOCAbuLarieS (Universal). Incredible harmonic sophistication, dazzling modulations, fascinating textural detail. The seven-movement VOCAbuLarieS seamlessly blends every aspect of McFerrin's artistry to create a sound world of otherworldly beauty.
Eleanora Fagan (1915-1959), To Billie With Love From Dee Dee (EmArcy). Dee Dee Bridgewater's homage to Billie Holiday is redolent with pain and a kind of coiled-up defiance, but also endowed with an immense strength and, ultimately, joy. It contains some of the freest, most powerful, most deeply felt singing of Bridgewater's career.
Phronesis, Alive (Edition Records). Recorded live over two nights at The Forge in London's Camden Town earlier this year, Alive was one of several outstanding releases from Edition Records in 2010. "Abraham's New Gift", a near 10-minute epic that bursts into life with Jasper Høiby's thunderous bass riff, is as exhilarating and uplifting as a roller-coaster ride.
Steve Reich, Double Sextet/2x5 (Nonesuch). These premiere recordings of Double Sextet (the piece which finally secured him the Pulitzer Prize) and 2x5 vividly illustrate how Steve Reich's capacity for writing eloquent, entrancing and ear-catching music remains undimmed.
Mike McGoldrick, Aurora (Vertical Records). Performing on wooden flute, uilleann pipes, mandolin, dobro, guitar and vocals, McGoldrick's third "big band" album offers another painstakingly arranged and beautifully executed collection.
Worst thing about 2010
Named Time Out magazine's Live Venue of the Year just 11 months after opening its doors on 1 March, 2005, news that The Luminaire was to close came as yet another blow to live music in London.
Tips for 2011
Great jazz releases to look forward to in 2011 include Ian Shaw, Liane Carroll, China Moses, Neil Yates, Marius Neset, Nikki Iles and Kurt Elling's The Gate. If Elling's Barbican gig with French virtuoso accordionist Richard Galliano (14 March, 2011) isn't one of the gigs of the year I'll eat my MP3 player.
Share this article