Year Out/Year In: Classical Music and Opera |

reviews, news & interviews
Year Out/Year In: Classical Music and Opera
Year Out/Year In: Classical Music and Opera
Who's up and who's down? Round-up of the year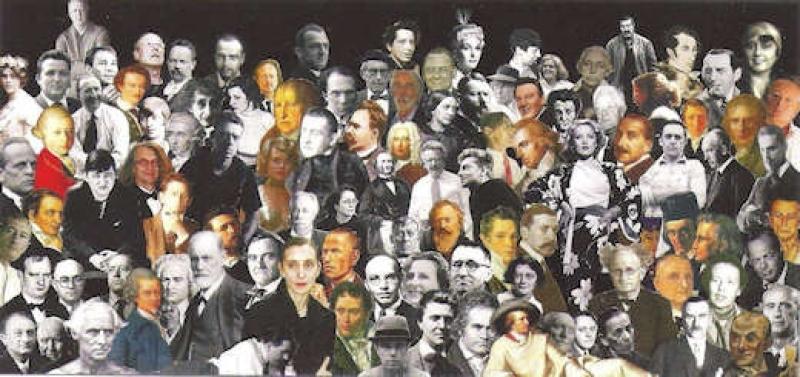 Frontcloth to Welsh National Opera's 'Die Meistersinger': 'The most profound and joyous production of the year'
Earlier this month, George Osborne, Vince Cable and Jeremy Hunt were spotted in a Royal Opera House box surveying the country's most expensive artistic patrimony. What they thought - and how they and the Arts Council might wield their axe - will change the musical landscape of Britain forever.
So here to point them in the right direction, theartsdesk's merry band of regulars - Edward Seckerson, David Nice, Igor Toronyi-Lalic, Alexandra Coghlan, Graham Rickson, Stephen Walsh and Ismene Brown - separate the wheat from the chaff in this round-up of the best and worst concerts, opera, musical radio and TV broadcasts and CDs of the past year.
The best OPERA by Edward Seckerson
1. Britten Billy Budd (Glyndebourne Festival Opera)
A seriously impressive operatic debut from Michael Grandage, thrillingly conducted by Mark Elder. Christopher Oram's roughly timbered set looked like it might burst through the scene dock and set sail for sea.
2. Tchaikovsky Eugene Onegin (Bolshoi Opera at Covent Garden)
Dmitri Tcherniakov's revelatory staging completely re-imagined the human and social implications of this great work. Technically speaking it was one of the most impressive pieces of stagecraft I have ever seen. Hold tight for his forthcoming Simon Boccanegra at ENO.
3. Henze Elegy for Young Lovers (English National Opera at the Young Vic)
Fiona Shaw brought brain and bravura and the year's most shattering ice sculpture to bear on Henze's early dazzler. Yet another fine instance of ENO's partnership with this most adaptable of London venues achieving an uncompromising, unsettling, immediacy.
4. Cilea Adriana Lecouvreur (Royal Opera House)
It looked and sounded expensive - as should the year's most anticipated ROH offering. Angela Gheorghiu – sounding like the cat who got the cream - proved you don't have to be a good actress to play a famous one and Jonas Kaufmann, master of the finely nuanced pianissimo, was a complete knock-out. Mark Elder finessed the fragrant score with his customary thoughtfulness and Charles Edwards did for the 18th-century Paris theatre what Christopher Oram did for ships in Glyndebourne's Billy Budd.
5. Raskatov A Dog's Heart (English National Opera) (pictured above right)
A flawed opera, a brilliant theatre director (Simon McBurney) and his dog. Act One had me worried (further cutting still required) but Act Two was wickedly subversive. A cartoonish cat chase, a potentially biblical flood and messy corrective surgery. Not your average night at the opera.
1. Bernstein Mass (Royal Festival Hall)
The South Bank's year-long Bernstein Project ended with a terrific realisation of the great man's most challenging masterpiece. It still divides opinions, it still irritates and agitates, but it's as rich a celebration as I know of music's power to transcend and heal divisions – social, political and religious.
2. Mahler Third Symphony, London Philharmonic Orchestra, Jurowski (Royal Festival Hall)
Vladimir Jurowski led by his heart and not his head for once. An inspirational performance of Mahler's pantheistic Third Symphony – awesome in the truest sense.
3. Shostakovich Eleventh Symphony, LPO, Petrenko (RFH)
Another LPO special. Vasily Petrenko raised the roof with this hymn to the revolutionary spirit. I don't know why the piece moves me so much – perhaps because its themes really have been sung – but I do know I'm unlikely to hear a more visceral performance of it.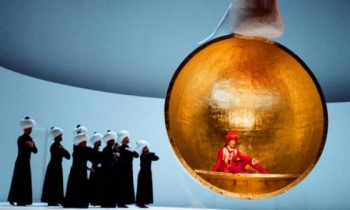 Turkey of the Year
Handel Tamerlano (Royal Opera House) (pictured left)
Misguided, not very well sung, Graham Vick staging. I looked at my watch at 6pm and four hours later it was 6.15pm.
The best ORCHESTRAL by David Nice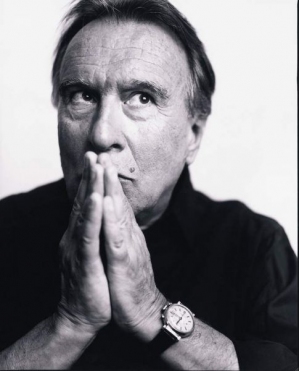 1a. Mahler Ninth Symphony, Lucerne Festival Orchestra, Abbado (pictured right) (Lucerne Festival)
I count myself lucky that I've lived long enough to hear Abbado's latest Mahler Nine with the Lucerne Festival Orchestra. It was a pilgrimage long anticipated since I first saw the dream team of the world's greatest living conductor and his love-in superband on DVD. I subsequently heard them do Mahler's First and Seventh symphonies live, too, but for depth of emotion combined with sheer hallucinatory sound quality, this year's summer special had to be the ultimate concert experience of my life (yes, really). Silences not just at the end - around two minutes, though I didn't time it exactly - but also at the beginning, waiting for the great man's arrival. And all this, thankfully, captured on film, for release in 2011.
1b. Simón Bolívar Youth Orchestra, Abbado (Lucerne Festival)
You can already see my second greatest concert experience of the year in that format. On that occasion Abbado was also at Lucerne, but at the Easter Festival and with the Simón Bolívar Youth Orchestra.
2. Martinů Symphonic Cycle, BBC Symphony Orchestra, Bělohlávek (Barbican Hall)
I knew Jiří Bělohlávek's complete Martinů symphonies cycle with the BBC Symphony Orchestra, spread across the orchestra's 2009-10 season at the Barbican, would yield revelations, but I didn't think so many concert-goers, or for that matter players, would agree with me that there wasn't a duff passage in any of the six, all written during Martinů's exile from his beloved Czechoslovakia and examining the symphonic question not in terms of a development, but from every conceivable angle. If I had to pick a favourite slice of time from this overwhelming achievement, it would have been the supernatural journey taken by the embattled Third Symphony, a work I've never heard live before and as great and ambiguous an orchestral masterpiece as any written in the 20th century.
3. Kraggerud, Danish National Radio Symphony Orchestra, Dausgaard (Royal Albert Hall)
Best Prom of the ones I heard? Well, it was another year of riches, despite the relatively tame look of the programmes, but the one that promised the most in the prospectus also yielded the best in terms of putting across its awesomely conceived, tripartite content. Forget the visits of the big bands, fewer than usual owing to straitened times; it was the chutzpah and refinement of the Danish National Radio Symphony Orchestra and its quirky music director, Thomas Dausgaard, which took the palm for me. From Ligeti choral pieces to a speedy but adorable performance of the Tchaikovsky Violin Concerto with Henning Kraggerud and the archetypal Albert Hall cosmic experience – Ruud Langgaard's ecstatic, demented Music of the Spheres.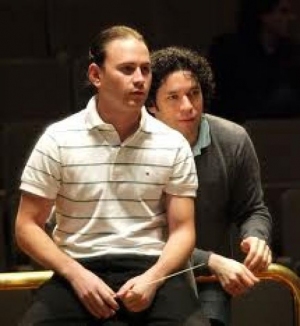 4. Teresa Carreño Youth Orchestra (Royal Festival Hall)
Youth experiences have been the flagship of the South Bank's year: on paper, a bit right-on, in practice a total triumph. I'm torn between the amateur/youth collaboration on Bernstein's Mass and the visit of the Teresa Carreño Youth Orchestra. If I choose the latter, it's because it needs underlining that this wasn't a cynical attempt to cash in on the feelgood effect of the orchestra's Venezuelan big brother, the Simón Bolívars, but a deliriously wonderful demonstration that the legacy of José Antonio Abreu's El Sistema is working right across the board. Now that the Bolivars are a world-class orchestra, the 'youth' devolves to wee sister. But not so wee, with 14 double basses and string articulation the like of which you'll hear only from the other Venezuelan team in Tchaikovsky. Plus they have another wonderful conductor, less flamboyant than Gustavo Dudamel but following in his interpretative footsteps, in Christian Vásquez (pictured left with Dudamel, right).
5. New concertos from James MacMillan (Barbican Hall and Queen Elizabeth Hall)
New works? The usual glut of once heard, OK, keep trying, but also two hits for James MacMillan, who's obviously in creative full spate at the moment after some uneven patches. His Violin Concerto, impeccably delivered by the brilliant Vadim Repin with Gergiev and a razor-sharp London Symphony Orchestra (Barbican Hall), had the bigger wow factor, but I was even more moved by his Oboe Concerto for the dazzling and genial Nicholas Daniel (Queen Elizabeth Hall), spotlighting another excellent year for the Britten Sinfonia in which he plays. Both works are complex but always – ah, those elusive goals - communicative and idea-rich.
Pick of the Rest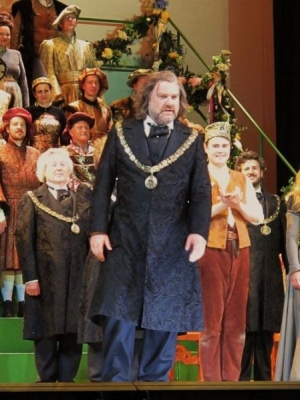 1. Jaroussky, Ensemble Matheus, Spinosi (Royal Albert Hall)
To find out how rich Baroque opera can be without the staging – and I need a lot of convincing – I'm delighted to have experienced the Hattie-and-Eric double act of Marie-Nicole Lemieux and Philippe Jaroussky in a twinkling late-night prom with the Ensemble Matheus fizzingly conducted by Jean-Christophe Spinosi. I now can't wait for their Barbican performance of Vivaldi's Orlando Furioso in the spring.
2. Wagner Die Meistersinger von Nürnberg (WNO)
Treading on other territories, which is fair enough since we've divided the spoils fairly equally throughout the year, I have no trouble choosing the most joyous and profound production of the year – all you need for an argument against Igor's "don't waste money on Wagner stagings" diatribe. Richard Jones's production of Die Meistersinger von Nürnberg for Welsh National Opera was a joyburst from the drop curtain of great German artists across the centuries to the final reassembly of portraits, crowned by mastersinger-cobbler Hans Sachs as held up by his latest ideal incarnation, Bryn Terfel (pictured right). And since Terfel is Sachs to Cardiff and indeed the whole of Wales, there was an added lump in the throat: a great performance at the heart of a genial production with dark corners where we least expected them. And magisterially conducted by Lothar Koenigs, too. I've no doubt this would be Edward Seckerson's top choice, too, if he'd got to see it. Good news is that there are moves afoot for the production to be taken on by ENO – but who could come close to Our Bryn?
3. Prokofiev The Gambler (Royal Opera House)
Close runner-up was another slice of musical and dramatic perfection held together by Jones, this time with Antonio Pappano, Prokofiev's The Gambler at the Royal Opera.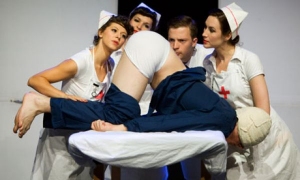 4. Ovid's Metamorphoses, Pants on Fire (Edinburgh Festival Fringe) (pictured left)
Best thing I saw in the non-operatic musical theatre all year, indeed in the theatre period, was the Rose Bruford graduate team which calls itself Pants on Fire presenting an award-winning Edinburgh Festival Fringe take on Ovid's Metamorphoses. The 1940s settings and songs, with a specially moving tribute to A Matter of Life and Death, was much sharper than Matthew Bourne's fitfully brilliant Blitz setting for his New Adventures Cinderella. After their prize time on the New York fringe, Pants on Fire come back to London for one performance in March but make no mistake, this beguiling mix of puppetry, singing, playing, illusionism, film and sheer dramatic ingenuity in general needs a West End run.
Turkey of the year
Well, I don't much like the negativity of this sort of thing, especially as the level of music-making rarely falls below a certain standard of excellence. But if I had to compose my worst concert of the year, it would have to be divided in three.
1a. For most sluggish, charmless curtainraiser, Mikhail Pletnev's testudinal account of what ought to be Dvořák's wonderfully bright-eyed Fourth Slavonic Dance with the Russian National Orchestra in Paris.
1b. For concerto let-down, Helene Grimaud's (pictured right) tonally bland, phrase-dead Beethoven Emperor Concerto.
1c. And for most meaningless conductor flapping about, the appalling spectacle of Alexander Lazarev – what went wrong? - embarrassing the Philharmonia (who did their best) in Tchaikovsky's Serenade for Strings.
The best BAROQUE and EARLY MUSIC by Alexandra Coghlan
1. Monteverdi Vespers, Monteverdi Choir, Gardiner (Royal Albert Hall)
In this anniversary year we've had Vespers performances from everyone. To concerts from Ex Cathedra, the Gabrieli Consort and The Sixteen have been added those by choral societies across the country. A late, but to my mind definitive, offering came from John Eliot Gardiner and the Monteverdi Choir at the Proms. Using the Royal Albert Hall's sprawling and awkward space rather than fighting against it, Gardiner didn't so much seek to recreate the authentic work as capture its sensations. Secular drama and spirituality both took their place in a performance that matched Monteverdi's music for inventive iconoclasm.
2. Steffani Niobe, Regina di Tebe (Royal Opera House) (pictured left)
Uncontested winner of the award for Most Unlikely Success of the Year, this bold production from the Royal Opera House went some way to redeeming their earlier Tamerlano-shaped flop. Gorgeous to the eye, authentically easy on the ear, Steffani's opera was a welcome challenge to Handel's period monopoly of our stages, an encouragement to look beyond the gilded cage of the da capo and into Baroque's earlier experiments.
3. Mozart Die Entführung aus dem Serail (Queen Elizabeth Hall)
With a new translation and narration from Simon Butteriss, the Orchestra of the Age of Enlightenment welcomed Mozart's Singspiel from the margins firmly into the musical mainstream. Balancing the work's awkward Orientalist extremes with a healthy dose of ironic wit, this concert version was all about the tenors – a splendid young Belmonte in Frederic Antoun and Tilman Lichdi as a comical Pedrillo made for a truly enchanted evening.
4. Handel Alcina (Barbican Hall)
Efficient and impossibly accomplished, this concert performance (Mark Minkowski and Les Musiciens du Louvre-Grenoble) of Handel's most fantastical opera needed no sets or effects to cast its spell. Impeccable singing, a band whose attack is crisper than Nigella's roast potatoes and their tone every bit as generous, as well as a dream cast of soloists made for quite the most thrilling Baroque experience of the year.
5. European Union Baroque Orchestra (St John's Smith Square)
A longstanding educational scheme sees the professional core of the European Union Baroque Orchestra expanded for six months of each year to include young period performers. Directed from the front by Enrico Onofri and Margaret Faultless, a massed orchestra of 50 swayed and swaggered their way with impossible energy through Concerti Grossi by Corelli and Handel. Stylish, slick and just a little over the top, this ensemble is Baroque in every sense.
Pick of the Rest
1. Australian Chamber Orchestra, Tognetti (Cadogan Hall)
Charged with drama and intention, Tognetti's band truly merits the "Best Chamber Orchesta in the World" label that gets bandied about. A performance of Beethoven's Fifth Symphony that could have powered the National Grid was offered up as the meat and potatoes of a concert that also featured the filmy delicacy of Vasks's Vox Amoris – a typically unusual bit of ACO programming and a chance to see virtuoso musical director Richard Tognetti at his expressive best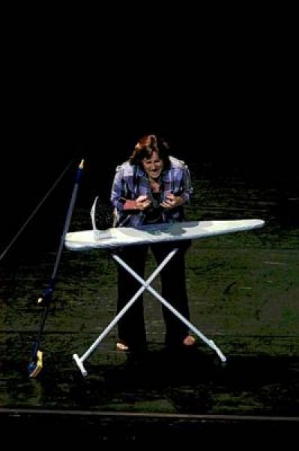 2. György Kurtág's Kafka Fragments (Barbican Hall) (pictured right)
Peter Sellars's staging may have tried hard to ground this extraordinary work in the literal, but Dawn Upshaw and violinist Geoff Nuttall slipped under the fence and created something altogether more sophisticated and allusive. Slight, brutal and poignant, György Kurtág's song cycle couldn't hope for a more eloquent or persuasive performance than was delivered by these two.
Turkey of the Year
Handel Tamerlano (Royal Opera House)
Little more can be added to the pints of critical bile already retched over this. Seduced by superstar casting, the Royal Opera seemingly forgot to check either the quality of Graham Vick's production, or the capacity of its original singers from Madrid's Teatro Real staging to fill the significantly larger Royal Opera House. The voices of Stotijn and Mingardo both got lost somewhere around the proscenium, Domingo didn't show, and the elephant in the room (giant and blue) was all too evident to the hordes of audience members that fled at every interval. What a waste of one of Handel's more appealing scores.
The best NEW MUSIC by Igor Toronyi-Lalic
1. Barry La Plus Forte (2007) (Barbican Hall); Gough A Ring A Lamp A Thing (2010) (Linbury Studio Theatre)
This year the best of contemporary opera came in pill form. Gerald Barry's La Plus Forte (based on Strindberg's play) is a slip of a thing. One singer (the incredible Barbara Hannigan). Twenty minutes of music. And a world of wonder. There's even less to Orlando Gough's delicate A Ring A Lamp A Thing (libretto, Caryl Churchill). One singer (the impeccable Melanie Pappenheim, pictured left) sings to herself sat on a sofa sipping tea. Less is more - even in opera.
2. Lachenmann Weekend (Royal Festival Hall); Lachenmann UK premiere Double (Grido II) (2004), London Symphony Orchestra, Eötvös (Barbican Hall)
This was the year we discovered that the George Bush-like bogeyman of continental Modernism, Helmut Lachenmann, was as cuddly as a Care Bear. The Barbican concert showed how snugly he fits within the Austro-Germanic canon, while the dazzling array of pieces at the Royal Festival Hall Lachenmann Weekend - the BFG grin and stoop of the composer himself ever present - was the musical equivalent of The Joy of Sex.
3. Dillon La Navette (2004), BBC Scottish Symphony Orchestra, Brabbins (BBC Radio 3)
Two new works by one of Britain's most notable but unsung composers, James Dillon, finally received their British premiere this year - as usual with Dillon, years after their composition. I caught one, La Navette, on BBC Radio 3, broadcast live from the Proms. Thrillingly complex and intense, La Navette reminds you that Dillon composes on a different plane to his colleagues, working somehow somewhere above us in three dimensions while others continue to mess around on land in two.
4. George Benjamin at 50, London Sinfonietta (Queen Elizabeth Hall)
A ping pong crickets in a glass, a string quintet bleats, a celeste raps its knuckles. It was an atmospheric night at the Benjamin retrospective. I was knocked sideways by his dawn portrait, At First Light, written when he was 22. The other works were no less mesmerising. Benjamin's music had never struck me in this way before. It proves that it always repays to hear a composer conduct his own work.
5. Varèse 360° (Southbank Centre)
That Varèse (a composer born in 1883) (pictured right) is even listed in this batch is a testament to the originality of the composer and to the powers of conductor David Atherton and the London Sinfonietta to make these strange, disparate works sound completely and utterly new. Their holistic survey of Varèse's work at the Southbank Centre was hair-raising stuff. You couldn't have received a better lesson on why he is still considered the godfather of the contemporary scene.
Pick of the Rest
1. Donizetti The Elixir of Love (English National Opera) (pictured left); Puccini Tosca (ENO)
Apart from Niobe and Alcina (which have received generous praise up above from Alexandra Coghlan), my operatic thrills have come from two very simple, modest new productions from the ENO. Jonathan Miller's Elixir and Catherine Malfitano's Tosca were quite different in look and feel: Miller's exuberantly updated, Malfitano's sturdy and traditional. But both revelled in the real and asked, and attempted to answer, a question that it seems directors in opera rarely give proper consideration or decent solutions to. Namely, what do real people do?
2. Sibelius Symphonic Cycle, London Philharmonic Orchestra, Vänskä (Royal Festival Hall)
Conductors often shake, rattle and roll. But few do it quite like Vänskä. And even fewer manage to get even half of that shakin', rattlin' and rollin' to translate into musical results. So Vänskä's never dull. But even by these standards his Sibelius cycle with the LPO was something special. Risks were taken; rewards were reaped.
3. Zacharias, BBC Philharmonic, Sinaisky (Royal Albert Hall)
This was one of those Proms. On paper, it looked like nothing. One hard-working BBC orchestra. One little-known pianist. One jobbing conductor. A few staple classics. But in fact it turned out to be a bracing and beauteous affair. Zacharias played some of the most intensely tender, compellingly impulsive and fascinatingly idiosyncratic Schumann of this anniversary year.
Turkey(s) of the Year
Colin Matthews's Violin Concerto (2009) (Royal Albert Hall); Wallin's Under City Skin (2009) (Wigmore Hall)
Worst new work? Honours must be shared. Colin Matthews's Violin Concerto was anaemic and parochial in a way that only an Englishman's music can be. But Europeans do boring too. Rolf Wallin's Under City Skin was deadly.
The best of CHAMBER and SOLO RECITAL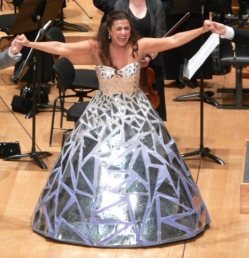 1. Cecila Bartoli (Barbican Hall)
The enchantress that is mezzo Cecilia Bartoli (pictured right) back on iridescent form (after some over-mannered years) in a scintillating Handel recital last month in the Barbican with the Basel Kammerorchester. How generously she wraps one in the party spirit of making music. Ismene Brown
2. Christian and Tanja Tetzlaff, Leif Ove Andsnes (Wigmore Hall)
Three wholly different personalities, siblings Christian and Tanja Tetzlaff, violin and cello, with pianist Leif Ove Andsnes at the Wigmore Hall in May, who made a charmed trio in late Schumann and Janáček, showing both composers' sensitive affinity with the cello in particular.
Ismene Brown
3. 100 Years of German Song, 1810-1910, Schade, Martineau (Wigmore Hall)
The Wigmore Hall's fantastically old-school appraisal of German song, 1810-1910, could not have got off to a better start with Michael Schade gently and dramatically leading us through Beethoven and Schubert in his usual effortless way. My pointing up of the Wigmore Hall's extraordinary success rate (virtually every one of my visits this past year could have gone into the top five) and lack of state subsidy kicked off a bit of a ding-dong... Igor Toronyi-Lalic
4. Elisabeth Leonskaja (Verbier Festival)
Still among the mountains, this time travelling west to Switzerland's French-speaking Valais region and the starstruck Verbier Festival. I went above all so that I could catch four of Elisabeth Leonskaja's nine late-night Schubert recitals. Many discoveries here, for her apparently as much as for me, among the earlier gems, but to hear the titanic pianist negotiate the angelic trumpets as well as the abysses of the D-major Sonata, D850, was an experience as Olympian as the Abbado Mahler experience (and perhaps a little more unexpected). I envy those who were able to attend her Wigmore recital in December, though I don't regret commitment that same night to the memorial concert for my dear friend Noelle Mann, Prokofievian extraordinary: we got Alexeev and Barbara Nissman in the rich mix, so it was a good night for pianists in London. David Nice
The best BEYOND LONDON by Stephen Walsh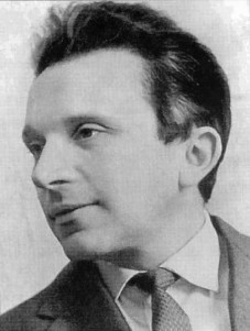 1. Wagner Die Meistersinger von Nürnberg (Welsh National Opera)
This was easily the best show in Wales and the West for many a year. Bryn Terfel of course magnificent, but the whole cast too, and an exceptionally perceptive, sympathetic staging by Richard Jones.
2. Britten The Turn of the Screw (Opera North)
It's a piece I'm in at least two minds about, but hard to imagine better done, especially from the musical point of view under the brilliant Richard Farnes.
3. Mark-Anthony Turnage at 50 (Birmingham Contemporary Music Group)
A superb retrospective of this talented composer's work, brilliantly played by the Birmingham Contemporary Music Group under the stately Oliver Knussen.
4. Mieczyslaw Weinberg Retrospective (Bregenz Festival)
The find of the year: Mieczyslaw Weinberg (pictured left) - too Soviet for the West, too unbiddable for the Soviets. Happily, we're a bit more grown up these days and can admit greatness in unexpected and possibly unwelcome places
5. Britten A Midsummer Night's Dream (Garsington) (pictured right)
A magical evening in Daniel Slater's much be-bedded staging, and a perfect memory for the festival's final season at Garsington itself. Next year to fresh woods and pastures new.
Pick of the Rest
Berlin Philharmonic Orchestra, Rattle (Royal Albert Hall)
The amazing spectacle of the Royal Albert Hall jam-packed for Schoenberg, Berg and Webern (and Strauss). And what playing! Unforgettable.
Turkey of the Year
Beethoven Fidelio (Welsh National Opera)
No contest: WNO's Fidelio was in a class of its own for sheer unmitigated awfulness.
The best of OPERA NORTH and the BBC by Graham Rickson
I'm aware that perhaps I need to get out a bit more, but work and family pressures often conspire against me. So I've chosen three outstanding Opera North productions and three things I caught courtesy of the BBC
1. Gilbert and Sullivan Ruddigore (Opera North)
Ruddigore made me laugh so much that I went to see it twice. Jo Davies's inspired staging highlighted the piece's melodramatic origins, and the performances couldn't have been bettered. As a lifetime G&S sceptic, I was converted.
2. Britten The Turn of the Screw (Opera North) (pictured left)
The same company's first version of Britten's The Turn of the Screw premiered in October proved a revelation, notably for Richard Farnes's conducting – never has Britten's score glittered and chilled so seductively.
3. Dove Pinocchio (Opera North)
A revival of Jonathan Dove's Pinocchio has been pulling in audiences on tour since September, and deservedly so – it's a modern opera composed on a grand scale which is accessible without ever being simplistic. It's a modern classic, and Martin Duncan's visually astonishing staging is a thing of wonder.
4. Berlin Philharmonic Orchestra, Barenboim (BBC Four)
I was bowled over by Daniel Barenboim's Oxford appearance with the Berlin Philharmonic – David Nice reviewed the May concert while I had to wait until November to catch it on BBC Four. Standard repertoire – Wagner, Elgar and Brahms - but conducted and played with unbelievable charisma.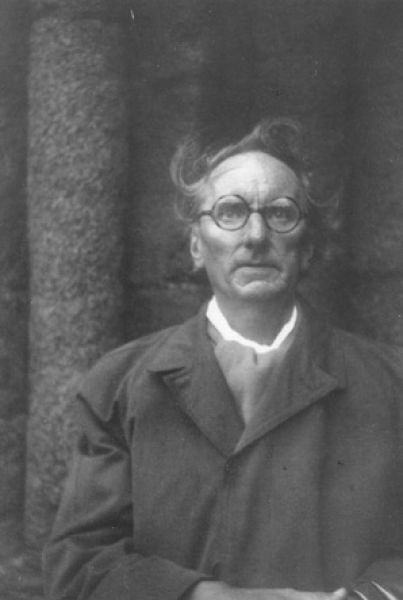 5. Kraggerud, Danish National Radio Symphony Orchestra, Dausgaard (BBC Radio 3)
My favourite BBC Prom broadcast was the August visit of the Thomas Dausgaard's Danish National Radio SO. They gave the Proms premiere of Ruud Langgaard's (pictured right) loopy Music of the Spheres, one of the strangest works you're ever likely to hear. The same forces have recently released a recording of the work, but hearing it performed live provided extra thrills.
6. Late Junction (BBC Radio 3)
And I often try and stay awake long enough to catch BBC Radio 3's Late Junction. Yes, it is broadcast a bit, er, late, but it's worth the effort, even if one wakes up feeling a bit woozy the next day. Such eclectic musical choices and laid-back presentation. You could listen on iPlayer at 9am the following morning, but it wouldn't be the same.
My Pick of the CDs
No monthly selection for seasonal reasons. But, after lengthy consideration, here is a subjective list of my 10 favourite classical releases issued during 2010.
1. Gershwin by Grofé (pictured left)
A life-enhancing disc showcasing Gershwin's debt to arranger and conductor Ferde Grofé, who famously orchestrated Rhapsody in Blue. The playing is pin-sharp, the Paul Whiteman song arrangements sound great, and the Rhapsody's famous clarinet solo is despatched by nonagenarian Al Gallodoro, a member of Whiteman's band in the 1930s. Stunning in every way.
2. Rachmaninov Symphonic Dances, Royal Liverpool Philharmonic Orchestra, Petrenko
Petrenko highlights the nostalgic and violent sides of Rachmaninov's valedictory swansong. There's also a suitably brooding, oppressive performance of The Isle of the Dead.
3. Debussy Preludes for Piano, Hallé Orchestra, Elder
Colin Matthews's imaginative orchestral realisations of piano originals which never sound like cheap transcriptions.
4. Henri Dutilleux D'hombre et de silence, Levin
Enigmatic, coolly beautiful and accessible piano music by a contemporary French master, delivered with style by Robert Levin.
5. Tchaikovsky The Nutcracker, Berlin Philharmonic Orchestra, Rattle
Rattle and the Berlin Philharmonic having fun with Tchaikovsky's final full-length ballet. Elegance, bounce, drama, joie de vivre – they're all here in spades.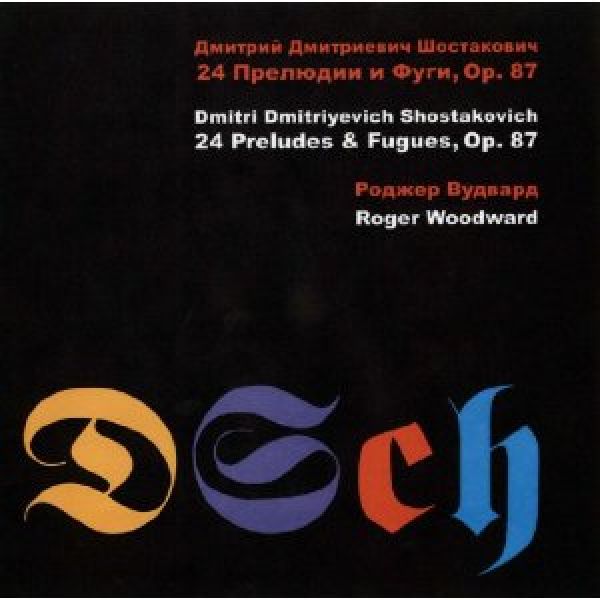 6. Shostakovich 24 Preludes & Fugues, Woodward (pictured right)
Veteran Australian pianist Roger Woodward is under-appreciated in the UK, so this is a welcome reissue of an historic 1975 recording of a Shostakovich masterpiece. Alexander Melnikov released an excellent new version on Harmonia Mundi, but this one is even better. Woodward's sleeve notes are beautifully written.
7. Frank Martin Golgotha
A neglected oratorio by this remarkable Swiss composer. By turns intimate, moving, stark and powerful.
8. Bach Brandenburg Concertos
Warm, expressive but historically aware modern-instrument Bach from Chailly and his Leipzig players, in glowing sound.
9. Ravel The Piano Concertos
Jean-Efflam Bavouzet's effortlessly stylish accounts of the two Ravel concertos, with imaginative couplings and superb orchestral support.
10. Bach The Complete Music for Solo Piano
A magisterial, cut-price compendium of Angela Hewitt's solo Bach recordings for Hyperion. You simply can't imagine this music being better served – a desert-island issue and food for the soul.
Pick of the Rest
Share this article