If Beale Street Could Talk review - love defies racism in James Baldwin adaptation |

reviews, news & interviews
If Beale Street Could Talk review - love defies racism in James Baldwin adaptation
If Beale Street Could Talk review - love defies racism in James Baldwin adaptation
Barry Jenkins fulfils the promise of Moonlight with another searing and poetic drama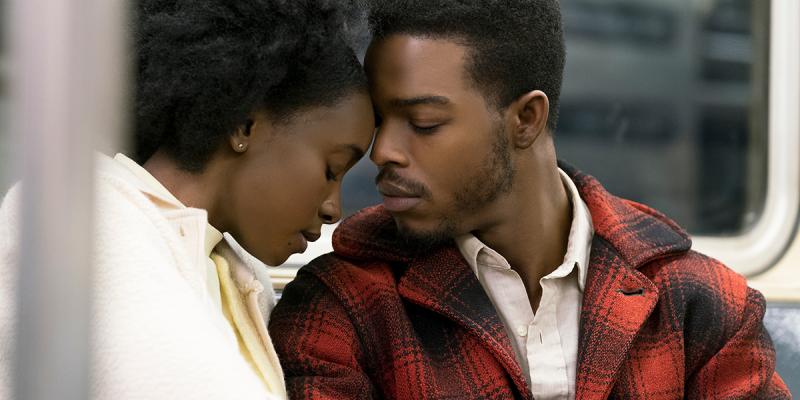 Conquering love: KiKi Layne and Stephan James
Films that show a young couple's love deepening are rare because without personal conflict there's no narrative progression.
They're especially rare in the current mainstream American
cinema
since romantic dramas are commercially risky, though LGBTQ entries like
Carol
and Barry Jenkins'
Moonlight
, following
Brokeback Mountain,
have found strong critical favor. Set in Harlem, mostly in the early 1970s, Jenkins' latest,
If Beale Street Could Talk,
forcefully bucks the anti-romantic trend with its story of passionate soulmates Tish Rivers and Alonzo "Fonny" Hunt (

KiKi Layne

and Stephan James, main picture) – 19 and 22 respectively at the start – who are destined to spend their lives together. That's if Fonny, who shares the fate of
Moonlight
's Chiron, can get out of prison.
Since Tish and Fonny are black, their story doesn't need personal conflict to move forward; it's automatically provided by racism. Leaping backwards and forwards in time, sometimes a little frustratingly, Jenkins's bluesy, darkly lit film discloses early on that Fonny has been convicted and incarcerated for a rape he didn't commit. A racist cop, whom Fonny had antagonized while defending Trish from an abuser in a Greenwich Village grocery, prevailed upon the Hispanic rape victim, Victoria Rogers (Emily Rios), to lie by naming Fonny in an identification parade. Tish, pregnant with her and Fonny's child, intermittently narrates in voiceover the story of her and Fonny's childhood friendship, their courtship, and their relationship as he rots in prison.
Jenkins adapted If Beale Street Could Talk from James Baldwin's short 1974 novel. For the most part, it hews close to the text and spirit of the novel, especially in terms of expressing how Tish and Fonny's love is a bulwark against despair in spite of their physical separation. The movie also echoes the novel in showing how Fonny and Tish's father Joseph (Colman Domingo) struggle manfully against white oppression, in contrast with Fonny's defeatist father Frank (Michael Beach) and Fonny's friend Daniel (brilliantly played by Brian Tyree Henry), whose recent two-year prison stretch has all but broken him.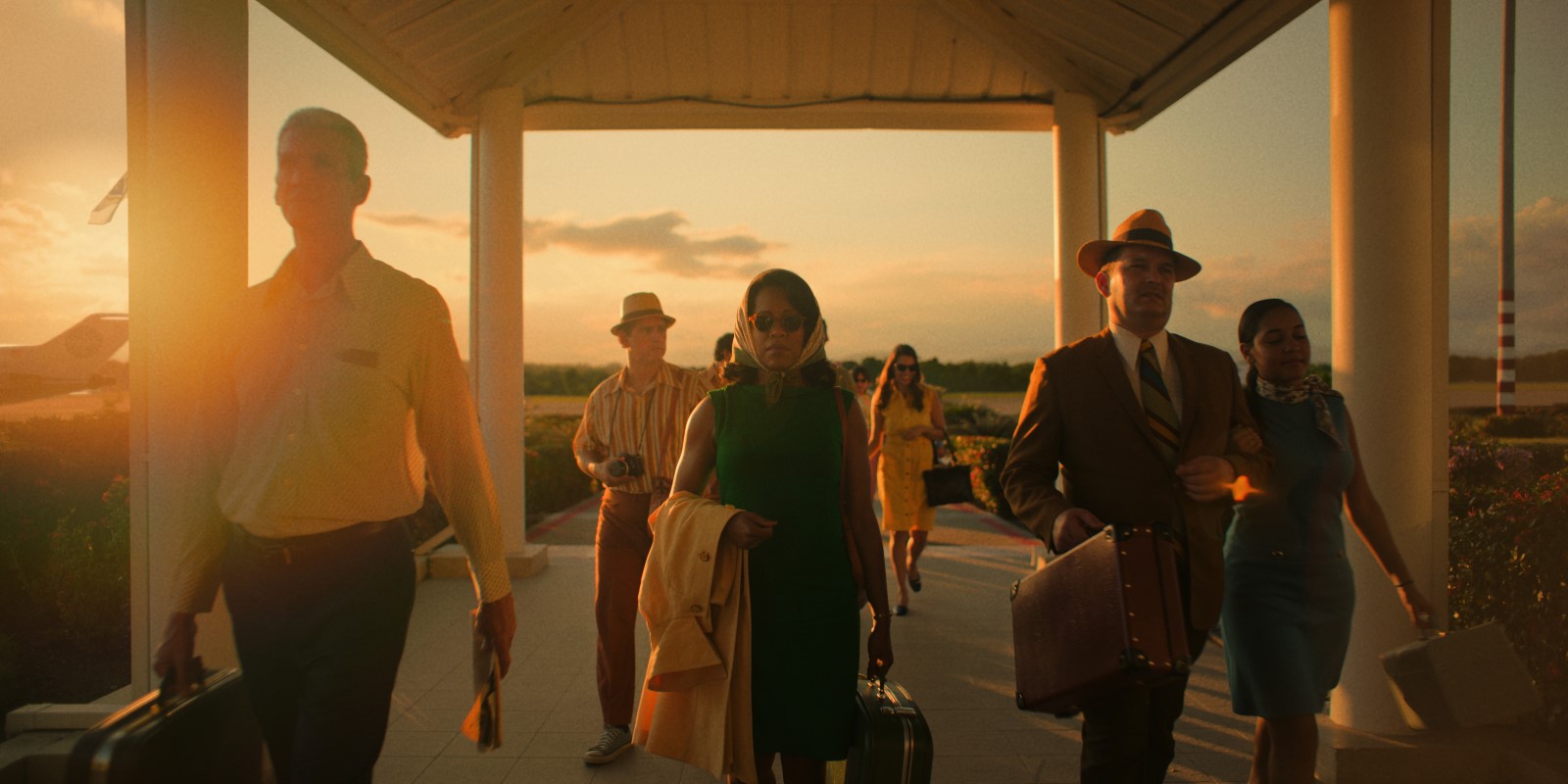 The women in both book and film do not, unlike the men, curse their circumstances. They either cope stoically with their pain or negatively internalize it. Tish, whose emotional maturation is palpable, also learns from her fiercely protective sister Ernestine (Teyonnah Parris) how to channel anger. Quietly redoubtable, their mother Sharon (Regina King, deservedly a Golden Globe winner and Oscar nominee for her performance, pictured above) takes the single bravest action in the story by flying to Costa Rica to persuade the terrified Victoria Rogers to change her testimony – a wrenching sequence.
Fonny's mother and sisters have no such mettle. Mrs. Hunt (Aunjanue Ellis), a stiff and judgemental matriarch who isn't granted a first name, has taken refuge in the Lord, irresponsibly trusting that He will deliver Fonny from his hell. A curse Mrs. Hunt bestows on her unborn grandchild has alarming consequences for herself and her daughters Adrienne (Ebony Obsidian) and Sheila (Dominique Thorn), passive aggressive creatures easily demolished by Tish and especially Ernestine. It's a shame that Jenkins doesn't adhere to Baldwin's storyline in showing how Fonny's plight eventually impacts his family. The only other serious departure from the book is in the ending.
Grace note follows grace note in Jenkins' visually and aurally rich film, which features a brimming jazz-inflected score by Nicholas Britell and a cacophonously urban sound design by Odin Benitez. Several times, James Laxton's camera poetically abandons its fixed position and roams to and from solitary characters – aspiring sculptor Fonny, wreathed in cigarette smoke, when he's working on a piece mounted on a plinth in a basement, Tish when she's soaking in a bath in their dingy apartment just before she gives birth. In another haunting scene, Sharon – newly arrived in her Costa Rican hotel room and about to meet a man who is probably Victoria Rogers' pimp – anxiously tries on and takes off a wig that's more Afro than her naturally straight hair.
It goes without saying that the institutionalised mass-imprisonment of young African-American men means that Jenkins' film is as important now as Baldwin's novel was when he wrote it, and it's hard to deny Daniel's words, "The white man has got to be the devil, because he sure ain't a man." On the other hand, it's good to imagine that Tish and Fonny, now in their mid-sixties, are freely enjoying the autumn of their life together and are as strong and adoring of each other as they were when they suffered their horrendous ordeal.
Grace note follows grace note in Jenkins' visually and aurally rich film
rating
Share this article