Best of 2020: Classical music concerts |

reviews, news & interviews
Best of 2020: Classical music concerts
Best of 2020: Classical music concerts
Heroic smaller enterprises have kept music live under unpromising circumstances
Steven Isserlis on the first day of the Fidelio Orchestra Cafe concerts, 8 July
No picture of a musician tells more of a story about 2020 than the above image of cellist Steven Isserlis, stepping out on 8 July to play, what else but Bach, to his first live – albeit small – audience in just under four months.
At that point it took a rare missionary to check out government guidelines on concert presentation and dare to bring back live music to London. The missionary in question was Raffaello Morales of the Fidelio Orchestra Cafe in Clerkenwell. His programmes lasted while the rules said they could, adapting to earlier closing times (no spontaneous music-making from the star performers and their friends in the small hours after a while, having to close abruptly when lockdown fell in November and again in December). But "the Fidelio" became a hub for great performances by top players who happened to be in town.
The collegiality had a knock-on effect for other bold, well-funded enterprises. More of that anon. But let's cast back to the two and a half months when music-making anywhere was anything like normal. Nothing could have been bigger or less likely to reappear in the near future than Mahler's Eighth Symphony, which kicked off what should have been a glorious centenary year for the City of Birmingham Symphony Orchestra under the inspiring Mirga Gražinytė-Tyla; no wonder it was the highlight of Richard Bratby's musical year. It says so much for the richness of the London musical scene before the fall that I shortlisted no less than 11 concerts, and three operas, from that time. The first two need blazoning because they feature musicians whose futures have been blighted not just by Covid but by Brexit - and they were both outstanding on any level. 164 under-18s in the National Youth Orchestra of Great Britain came to the Barbican on 5 January. Their programme, under the inspired but disciplined baton of Jaime Martin, had an unapologetic aura of protest about it, and the singing with which they began returned to give a better context for Shostakovich's Eleventh, his symphony of revolutionary songs, than any I've heard (pictured below by Jason Alden: so many cellists, a blast from the past). Not to be outshone in programming audacity, the London Schools Symphony Orchestra and Sian Edwards feted Satan in music, magnificently presided over by narrator Janet Suzman and culminating in Schnittke's still-audacious Faust Cantata.
None of us present in either the Royal Festival Hall or the Barbican on the night of 15 March will forget that strange feeling of imminent dissolution, or of how much we stood to lose in playing of the highest order. Boyd Tonkin was at the Southbank, hearing Esa-Pekka Salonen's daunting reconstruction with his Philharmonia of Beethoven's mammoth 1808 concert which included the premieres of the Fifth and Sixth Symphonies; I had opted for more of Antonio Pappano's Vaughan Williams with the London Symphony Orchestra on the (shattering) strength of his Fourth Symphony in late 2019; this time it was the Fantasia on a Theme of Thomas Tallis and the violent Sixth Symphony with its "the rest is silence" epilogue, no eerier prefiguring of what we were about to face possible. The players all felt the special charge of the evening, I later learned, and violinist Vilde Frang gave another turn of the screw in Britten's towering Violin Concerto. Anniversary composer Beethoven ended up doing rather well across the year, from a full Missa Solemnis under Donald Runnicles – one of Peter Quantrill's choices – to the Diabelli Variations magisterially played by both Imogen Cooper and Paul Lewis (Peter's second choice) and five concertos from the infinitely rich palette of Krystian Zimerman, keenly partnered by Simon Rattle and the London Symphony Orchestra at LSO St Luke's in December, applauded by Jessica Duchen as well as myself – another piece of planning which had to be constantly readjusted; it's a miracle it happened as it did.
Both London's big halls went dark until the autumn, reopening only to very small audiences. Quickest back into action, albeit to online audiences only at first, was the Wigmore Hall, bringing consolation to thousands every night in June. Its artistic director, John Gilhooly, is another eloquent champion in lockdown and spokesperson for musicians in crisis (another plea here came from pianist Sophia Rahman). The venue had already served up pre-Covid treasures with five-star concerts from pianist Elisabeth Leonskaja - who was to turn up later in the year in a very unexpected context; Daniel Sepec, Tabea Zimmermann and Jean-Guihen Queyras in Beethoven String Trios, one of Sebastian Scotney's two picks of the year; and mesmerising guitarist Sean Shibe, shocking the regulars after a balmy first half with an often deafening electric guitar monsterpiece by Georges Lentz; his return in June was more meditative, Among so many Wigmore highlights from later in the summer and autumn - mine has to be Angela Hewitt's utterly compelling way with Bach's The Art of Fugue – Sebastian's second choice was the "song recital heaven" from Fatma Said and Joseph Middleton.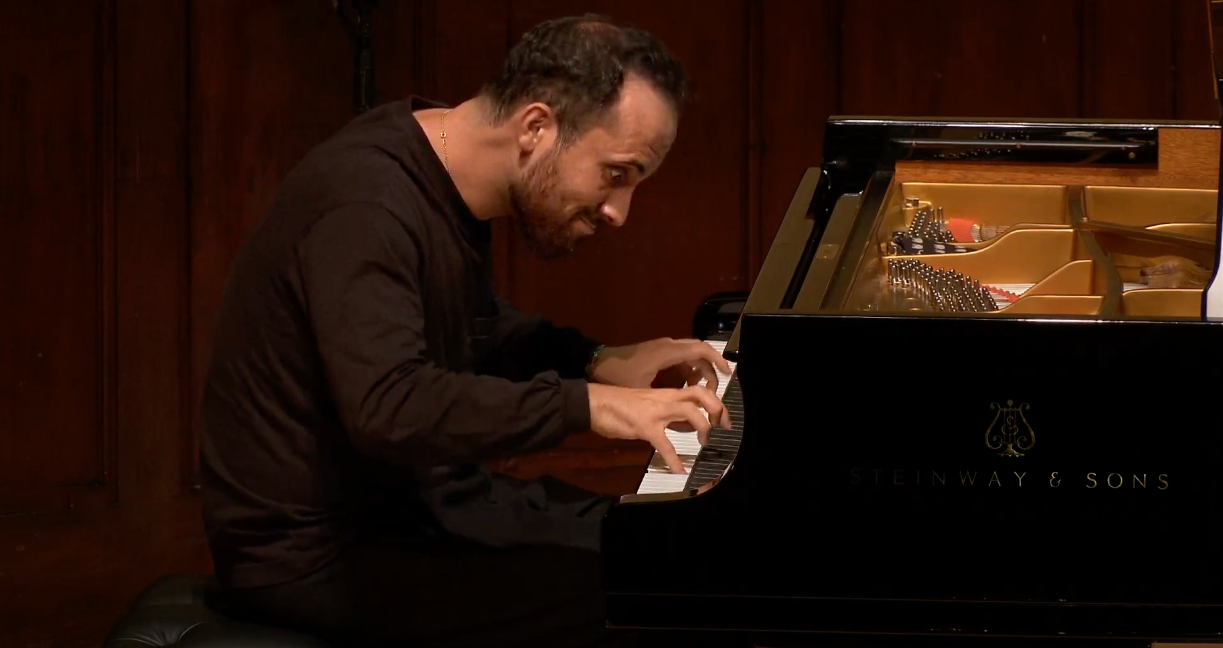 Pianist and Mensch Igor Levit (pictured above at the Wigmore Hall) has been omnipresent this year, and always in a good way. His Barbican performance, to a packed and wildly enthusiastic house, of Shostakovich's 24 Preludes and Fugues was a total stunner; the first concert I've caught in his Beethoven sonatas series back at the Wigmore in September had almost as many colours and surprises (always in a good way). Alexandra Coghlan has chosen his morale-boosting recitals from his Berlin home online as a key series of the year; perhaps I should have persisted, but at the start the sound wasn't good enough. Kudos, all the same, to him and for equally heroic efforts from recentlyweds Elena Urioste and Tom Poster. A select few of us were looking forward to cheering their leadership of the Kaleidoscope Collective in the first Wigmore concert due to reopen to a sprinkling of spectators, a test for the concerts going back live again in September, but that remained online only – still, though, one of the events that really leapt from the screen.
Our duty here throughout the spring and early summer was to cover what we could in terms of streaming, since there was no option. It was an increasingly dispiriting task because, as Britten put it – and I've cited this several times this year – what really counts is the magic triangle between composer, interpreters and audience. The Proms online felt like a futile exercise; you were so aware of valiant artists playing to an empty hall. Reflective numbers worked; the adrenalin charges felt faked. Nevertheless there were a few events where I felt truly connected to what was happening onscreen: a ravishing all-Schumann programme from Leif Ove Andsnes and friends as part of the magnificent Bergen International Festival online, a beautifully programmed concert from Oslo Philharmonic soloists and Lise Davidsen (pictured below) including skilful arrangements from principal cellist Louisa Tuck.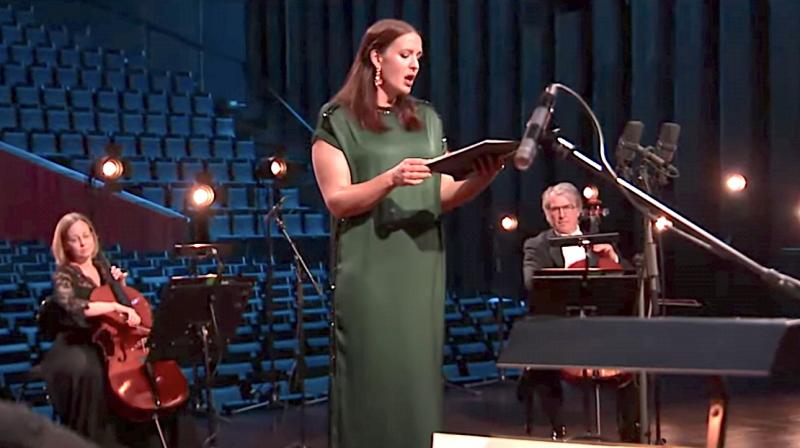 Later in the year, many orchestras still didn't have the option of performing live; two such were the BBC Scottish Symphony Orchestra and the Scottish Chamber Orchestra, one of whose streamed events Bernard Hughes chooses as a highlight of the year. I'd been up to Edinburgh in February with high hopes for its music director Maxim Emelyanychev's Beethoven symphonies, and was disappointed; this concert clearly made amends. Art a time when she couldn't cope with full onscreen concerts, Miranda Heggie welcomed the bitesize chunks – albeit retrospective – in Glasgow's well-curated Tectonics Rewind over two days.
But oh, the relief when, in London at least, we could get out and about to the real thing. I even managed my one and only trip abroad during a brief window of opportunity in July, and to my favourite of all festivals happening against the odds in Pärnu, Estonia. With infection and death rates hovering around zero thanks to closed borders and a rigorous period of lockdown, life here was as close to pre-Covid normal as I've seen, though I and the two British musicians joining a slightly reduced Estonian Festival Orchestra, Paavo Järvi's international superband, still had to keep our distance. For me, the biggest revelation of the year was the Cello Concerto by Lepo Sumera (1950-2000), burningly played from memory by young Theodor Sink. All concerts were livestreamed for a modest fee, and can still be viewed on the PMF website.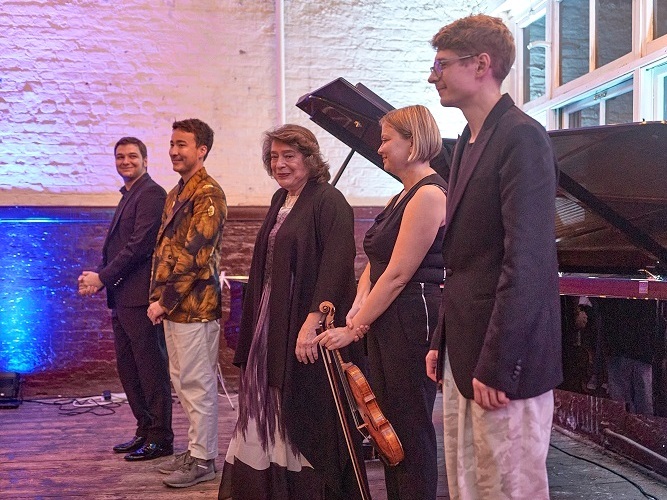 Back home, there was continuity in welcoming venues. After Isserlis at the Fidelio Orchestra Cafe came the first collaboration between Alina Ibragimova and Samson Tsoy - a programme alternating the searing and the reflective - and a rainbow-hued Chopin recital from Pavel Kolesnikov. One good thing led to another: the invitation from partners Kolesnikov and Tsoy to Ibragimova to join their second Ragged Music Festival in an atmospheric school-museum in the East End. It offered a sequence of deep and stunning works - read the review for individual citings - also welcoming Leonskaja, clarinettist Nicolas Baldeyrou and Andrei Ioniță, another cello revelation (pictured above: Ioniță, Tsoy, Leonskaja, Ibragimova and Kolesnikov). Kolesnikov and Tsoay had already given us shattering Messiaen and coruscating Brahms, among other things, in the surprisingly good acoustics of the Peckham Multi-Storey Car Park, thanks to an enterprising season - I wish I'd heard more of it - organised by Bold Tendencies.
On one golden London Saturday, I went on to the second evening programme from an afternoon concert at St Mary Abbots, Kensington, in which Sheku Kanneh-Mason tried out the Dvořák Cello Concerto in a chamber version with the young Fantasia Orchestra under Tom Fetherstonehaugh. Sheku (pictured below by Camilla Greenwell in a Philharmonia streamed concert) and his family have been national musical treasures of the year, both individually and collectively, from their TV special (on BBC One!) through to events like an uncompromising Barbican event, which clashed for me with the first of two superb and relaxed City of London Sinfonia Concerts in Southwark Cathedral (though I got to see it online later, and it worked well).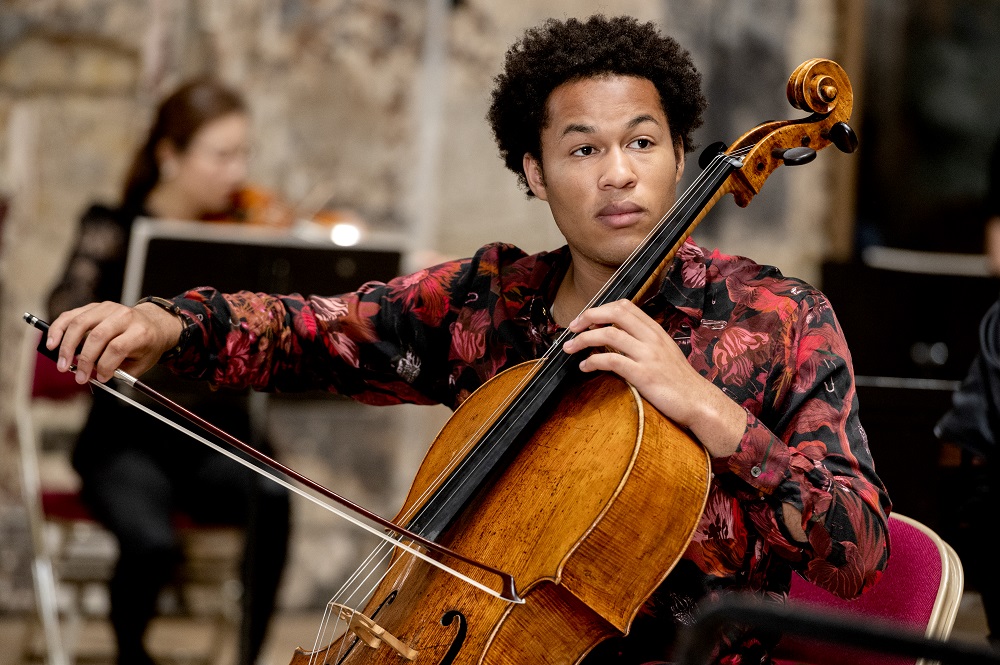 One excursion north, to Newcastle in September, yielded a Sunday morning service with a Haydn mass followed by four concerts teeming with world-class talent and fresh discoveries in Jonathan Bloxham's Northern Chords Festival: the radiant opposite pole to the fierce intensity of the Ragged Music Festival, just as inspired in programming and performances. Clarinettist Anthony Friend's Bandstand Chamber Festival in Battersea Park showcased an array of fine string quartets, none of whom had played together since March, and circumstances which further extended the possibilities - there must be much more al fresco music-making in the spring and summer of 2021, regardess of how far the vaccine succeeds in keeping the virus at bay.
Reviewing online events became dispiriting because what counts is the magic triangle between composer, interpreters and audience
Explore topics
Share this article